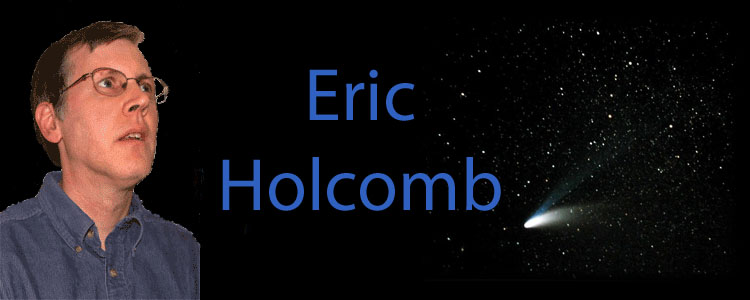 Eric Holcomb
Address: 1900 NE 3rd St STE 106 PMB 361, Bend, OR 97701-3889



Home / Personal / Travel / Australia
November 2001 Leonid Meteors over Australia
Click on thumbnails to see larger versions of these pictures.
Eric traveled to central Australia to witness the spectacular Leonid meteor shower (some might call it a storm) on the morning of November 19, 2001. A similar high level of meteor activity was also witnessed by many North American observers on the morning of November 18, 2001, just a few hours before the peak of activity visible from Australia.
Eric also saw the daytime sights of Australia from several locations, including Sydney, Uluru (Ayers Rock) and Cairns. The following pages contain interesting photos of the meteors and the other sights!
Site navigation: